The New Mexico Center for Language Access (NMCLA) is a program of the Administrative Office of the Courts, created with funding support from the State Justice Institute to ensure language access across the New Mexico justice system. The Center offers a variety of online training options for court interpreter certification candidates, bilingual employees of the courts and other justice system agencies and for already certified or working interpreters. Additionally, NMCLA offers consulting and custom training services for state courts and other agencies that need to provide language access under Title VI of the Civil Rights Act of 1964.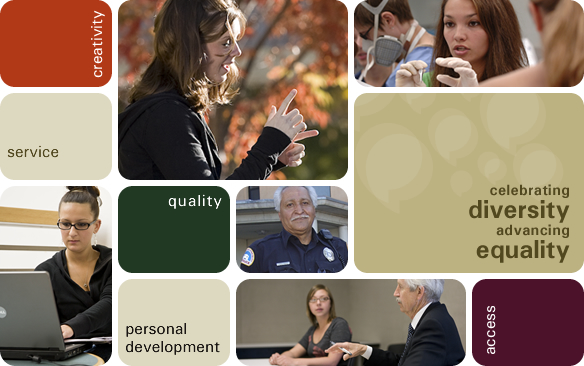 News
2018 Language Access Services Annual Report
We are delighted to share with you our 2018 Language Access Services Annual Report.
Featured in this report, you will find:
Scribing Pilot Project in the 9th Judicial District

Bilingual Domestic Violence and Domestic Relations Forms Project & Volunteer Program at the Second Judicial District

Collaboration with the UNM School of Law

Avatar Project

Video Remote Interpreting

Training Efforts

The NM Center for Language Access

Translator Spotlight

Interpreter Spotlight
We have also included the voices of those we serve describing the significant impact our program has had in their experience interacting with the judiciary.
Sincerely,
AOC Language Access Team
Language Access Fundamentals Learning Module
The Fundamentals module is trains both monolingual and bilingual staff across the country's state courts. Requires Adobe Flash.
Justice System Interpreting and Language Access Specialist Certificate Programs begin on March 14, 2016!
Signed Language Interpreter Legal Training with Carla Mathers!
Web seminars and in-person training information available here.
Legal Content Web Seminars for Court Interpreters!
More information available here.