The New Mexico Center for Language Access (NMCLA) is a program of the Administrative Office of the Courts, created with funding support from the State Justice Institute to ensure language access across the New Mexico justice system. The Center offers a variety of online training options for court interpreter certification candidates, bilingual employees of the courts and other justice system agencies and for already certified or working interpreters. Additionally, NMCLA offers consulting and custom training services for state courts and other agencies that need to provide language access under Title VI of the Civil Rights Act of 1964.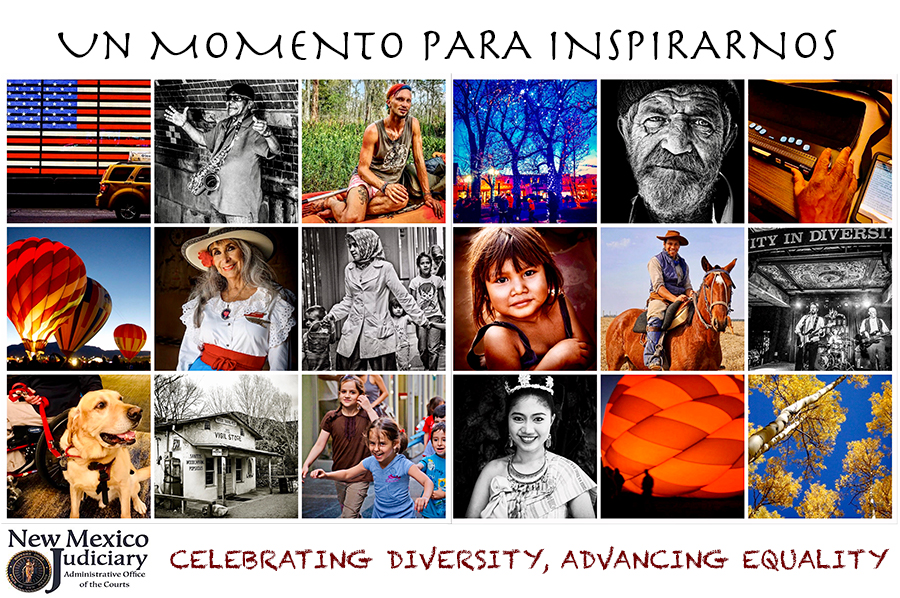 Let's take a moment to get inspired. Language Access Services is presenting a series of conversations with nationally and internationally renowned professionals in our field.
Lejos, pero cerca. Far away, but close. In these times of social distancing, a way to use technology to stay connected and learn about one another.
News
Foundations of ASL Court Interpreting
With Carla Mathers
(September 17-19, 2021)
Registration is closed. This workshop is open to Certified hearing interpreters and any Deaf interpreter looking to learn about legal interpreting.
A second class will be held, date to be announced.
Interpreter Limited English Proficiency (LEP)
Jury Trial Training
Justice System Interpreting and Language Access Specialist Certificate Programs
Signed Language Interpreter Legal Training with Carla Mathers!
Web seminars and in-person training information available here.
Legal Content Web Seminars for Court Interpreters!
More information available here.
Language Access Fundamentals Learning Module
The Fundamentals module is trains both monolingual and bilingual staff across the country's state courts.
More information here. Requires Adobe Flash.
Annual Reports
NM Courts' Links